asbestos abatement products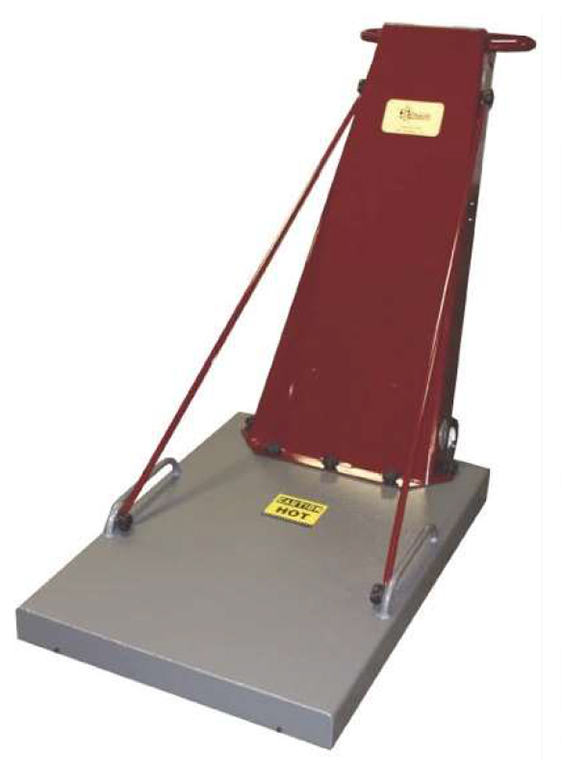 Infared Tile Stripper
Water is not required with the Novastrip, the job is completed with an absolute minimum volume of waste. Place the machine over your tiles to be removed, set the timer and allow it to complete its cycle.
SHOW MORE
Features & Benefits
1026 square inch footprint removes 6 – 12″x12″ tiles in one cycle
Ceramic coated heat panel provides long life and durability
Computerized control systems guarantee precise and dependable operation
100% solid state electronics. No mechanical relays or solenoids
Rapid heat up and cool down
Powder coated aluminum is durable and light-weight
Triple redundant safety features for operator safety
Integrated temperature indicator allows for monitoring of panel base
Operates on standard 220v, 50amp service eliminating external buck boosters
12v DC controls allow for safe, cool operation and long life
Case grounded for added safety
CALL FOR PRICING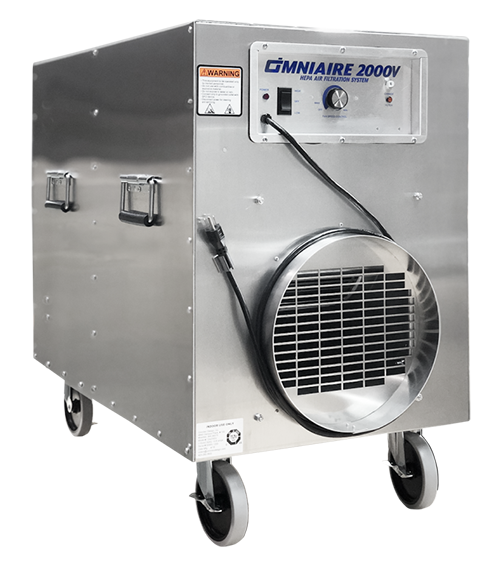 HEPA Air Filtration Machine
OmniAire 2000V HEPA air machines clean the air and create positive or negative air pressure containment areas on jobsites, in confined spaces, mold, asbestos, and lead abatement or remediation, commercial or factory sites, medical facilities, and many other places.
SHOW MORE
The OmniAire 2000V is a popular, medium-sized negative air machine with variable speed control which produces 300 to 1900 CFM and weighs only 110 lbs.
2000V machines have an easy to sanitize aircraft-grade aluminum housing, designed to last job after job. Our housings have a smooth, clean finish and individually riveted construction; with hospital grade non-marking casters allowing for easy portability. All critical seams are silicone sealed before and after riveting to assure that contaminated air will not bypass the HEPA filter.
CALL FOR PRICING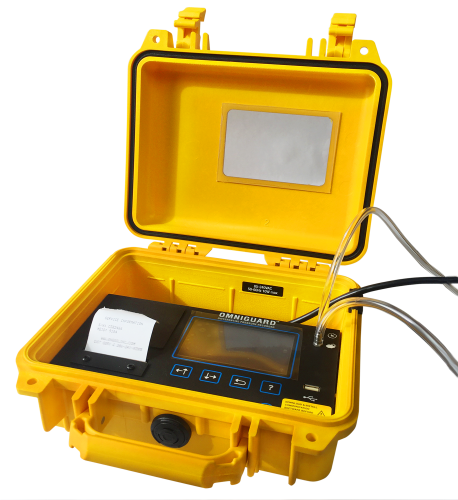 Omniguard Pressure Monitor
The Omniguard 5 is a differential pressure recorder in a completely self-contained package, designed from the beginning to be extremely flexible yet easy to use.
SHOW MORE
Differential Pressure Monitor and the self-contained Omniguard 4 Pressure Recorder are designed to provide highly accurate monitoring and alarm functions while still being easy to setup with a simple push-button calibration.
Airflow: Operating pressure range from +/- 0.250 inches Water Column ( +/- 6.35 mm WC, +/- 62.5 Pascals) | Weight: 6 lbs.
CALL FOR PRICING
REMOVES OLD FLOORING
JUST LIKE BUTTER!
Watch a video of our crew using the Infared NovaStrip Floor Stripper. They demonstrate how easy it is to operate the equipment.