About First Choice Drying Equipment
Ready 24/7 to answer questions about the right equipment choices for water removal for a full range of restoration drying equipment, repairs, service and consulting.
Call Beth at (719) 240-4930 or Wade at (719) 240-4929 or email beth.firstchoice@gmail.com
Wade Lauhan
Since 1999, co-founder of First Choice Drying Equipment, Wade Lauhon has earned his place as a trusted expert supplying and repairing desiccant dehumidifiers and commercial drying equipment in the Rocky Mountain region and beyond.  Wade's expertise in the field of desiccant dehumidifiers is well-known and respected by restoration industry professionals.  As a dependable and trustworthy provider of restoration equipment, Wade's technical knowledge and innovative solutions, are recognized by professionals nationwide.
"Do you need equipment immediately at a moment's notice? Have a question about setting up a desiccant at 9 pm on a Friday night? Then Beth and Wade at First Choice Drying Equipment are the ones to call. Excellent service and valuable advice are what we can expect every time we call."
– S. Warner
Wade travels across the U.S. answering calls from NASA to the GM manufacturing plant. This family-owned business includes their passion for the sport of rodeo and traveling with their two children, Lane & Lindee.  Never missing a beat when working with a customer's schedule or emergency, Wade is ready to tackle an urgent situation to find the right solution.
Beth Hinton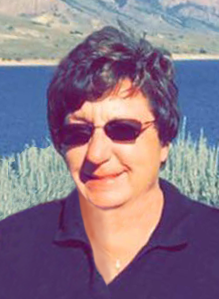 A rodeo enthusiast, Beth has always been at the heart of her family's horse and training for competition. Supporting their children Lane and Lindee, her dedication to the family is proof of the winning attitude they gained to become top rodeo champions.
Beth Hinton co-founded First Choice Drying Equipment Sales and Service concentrating on offering the best customer service dedicated to advising you about how to calculate just the right amount of restoration equipment your project will need. Always ready to answer a call, Beth offers personal attention because she understands the urgent nature of damage and loss.
In this joint venture, building the company means keeping up with trends and changes in the technology of restoration equipment. Beth has the unique ability to keep up with the changing environment of the restoration industry to provide the right answers for your drying equipment questions.
Welcome Lane Baker to the team!
Lane Baker
Lane has always had a love for all things outdoors including his horses. Lane has been involved in the restoration and construction industry almost his entire life. He has even owned a construction business he started after graduating with a mechanical engineering degree.
Lane knows exactly the struggles and wins that come with being an entrepreneur in the restoration industry. He uses experience and expertise to help others grow their business so that they can become the #1 preferred professional in their area and then use this success to give back to their own community.
Business Owners for Over 23 Years
First Choice Drying Equipment is a qualified distributor for high-quality fire and water damage drying equipment manufactured by Phoenix, Stulz, and Titan brands. For over 23 years, Wade and Beth have formed an exceptional reputation for customer service and professionalism in the restoration industry. 
As a reliable and ethical company, we are a leading supplier of drying equipment including the sale, rental, or repair for desiccants, dehumidifiers, water removal systems, drying and heating equipment, air scrubbers, air movers, and accessories for restoration projects.
We distribute professionally manufactured drying equipment throughout the state of Colorado and the US for industrial and commercial markets.
Selling new and used equipment includes equipment rentals and repairs and service for an hourly rate plus labor and parts.
Buying your used equipment can help you upgrade and improve your inventory. If you are trying to sell used equipment, please call us for an estimate.
First Choice is a company you can trust to provide the highest quality products. We build long-term relationships with our customers, focusing on providing valuable services and equipment to meet the demands of the increased growth in the restoration industry.