606 S. Calaveras Drive, Pueblo, CO 81007 • Call 24/7
(719) 240-4930 or (719) 240-4929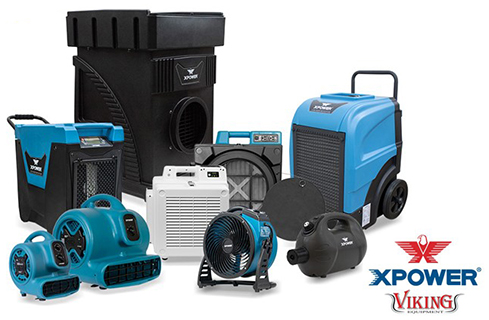 FIRST CHOICE DRYING EQUIPMENT IS OFFERING GREAT DEALS ON
XPOWER DRYING EQUIPMENT AND MORE!
Take advantage of our year-end
drying equipment sale!
Now is the time to stock up and buy
new or used equipment before 2023.
Get the double advantage of low pricing for
hard-to-find drying equipment and
write off your purchase for a tax deduction.
Why wait for long service calls?
DRYING EQUIPMENT YEAR-END SALE!
We are the best choice for drying equipment if you are
a small to medium-sized business working in restoration.
We buy used equipment! Email beth.firstchoice@gmail.com for details!
Don't forget, First Choice Drying Equipment is on call 24/7 for all your repairs and service needs.
Air Movers, Dryers, Axial Fans
Air Scrubbers / HEPA Systems
Power Cords & Power Units
Miscellaneous Accessories
Equipment in Stock is Available for Immediate Delivery
Our inventory is updated and available 24/7. We can ship equipment and accessories as soon as possible anywhere across the US.
Service and Repair for Your Drying Equipment
We service and sell commercial restoration drying equipment for job sites damaged by fire, flood, weather disasters, or any type of construction repair. Call us for an estimate.
We BUY and SELL Used Equipment, too!
We make sure inventory is always available for our customers. Our used equipment in inventory is competitively priced for immediate delivery. To ease your equipment shortage, we also rent large or small equipment for a reasonable daily fee + shipping. If you have used equipment for sale, contact Beth at (719) 240-4930 or Wade at (719) 240-4929.
Get practical advice about buying new or used equipment, when to rent, how to troubleshoot repairs, and more!
Contact us to schedule a call and learn about consulting rates.
QUALIFIED
phoenix
DISTRIBUTOR