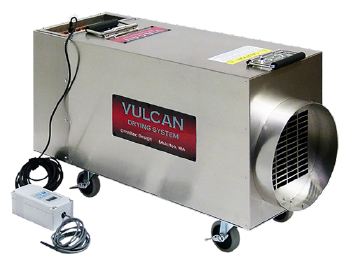 Vulcan Structural Drying Heater
Vulcan Structural Heating System with a variable speed controller and individual switches for all 6 heating elements. Digital hour meter; digital temp control w/ 25' thermocouple; auto/manual temp control. Compatible with 50 Amp spider boxes and operates on 208/230VAC/10-50 Amp. Operates in vertical or horizontal position. OVH230-001; 37,000 BTU; Power cord not included. $3,395.00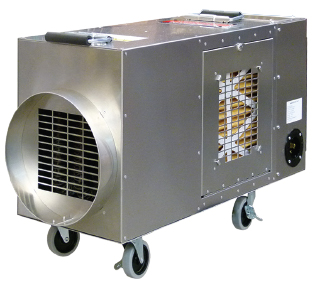 Vulcan RT Drying Heater
Compact and powerful tool for structural drying projects, sanitizing and emergency heating. Features six industrial duty heating elements for 11kW drying capacity, a variable speed blower and precise temperature control for long service life.  Operates on 208/230VAC/10-50 Amp and is compatible with 50 Amp spider boxes. OVH230RT-001; 37,000 BTU; Power cord not included. $3,345.00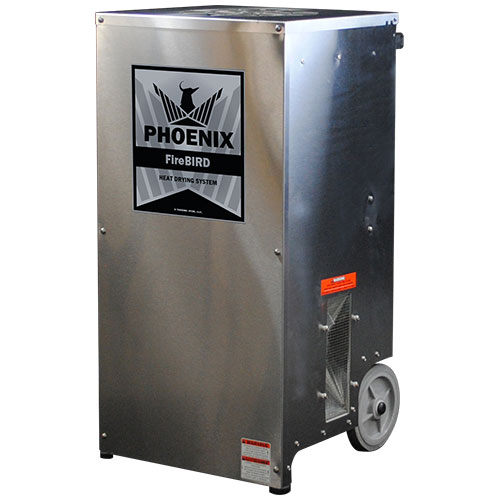 Phoenix Firebird Heat Drying System
Faster heating in cold weather speeds up drying time for water damage projects. Powerful, portable and safe, this unit instantly produces 31,000 BTUs of 100°+ of heated air in below freezing temperatures and keeps your project on schedule.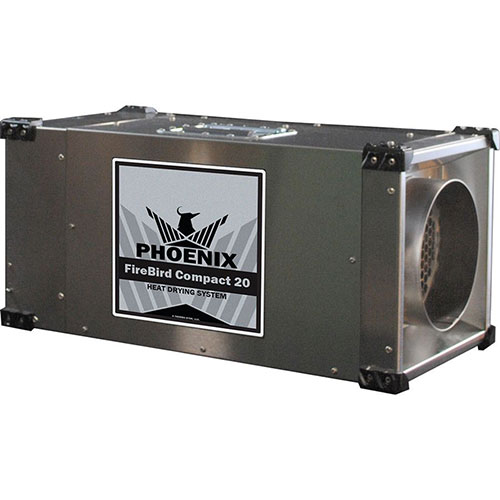 Phoenix FireBird Compact 20 Electric Heat Drying System
A smaller heat drying unit, the FireBird Compact 20 generates up to 20,000 BTUs of instant heat.  Constructed of durable stainless steel cabinetry, this unit is compact and easy to set up anywhere on the job site.