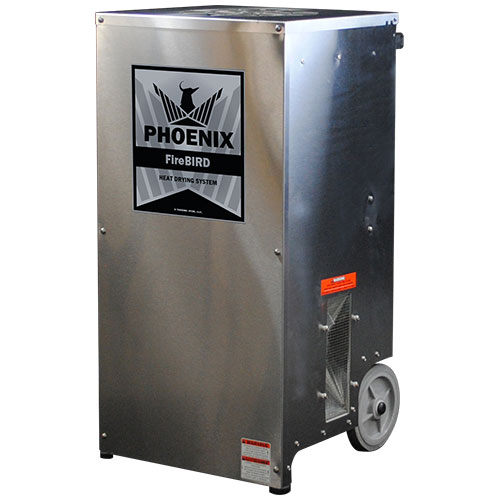 Phoenix Firebird Heat Drying System
Faster heating in cold weather speeds up drying time for water damage projects. Powerful, portable and safe, this unit instantly produces 31,000 BTUs of 100°+ of heated air in below freezing temperatures and keeps your project on schedule.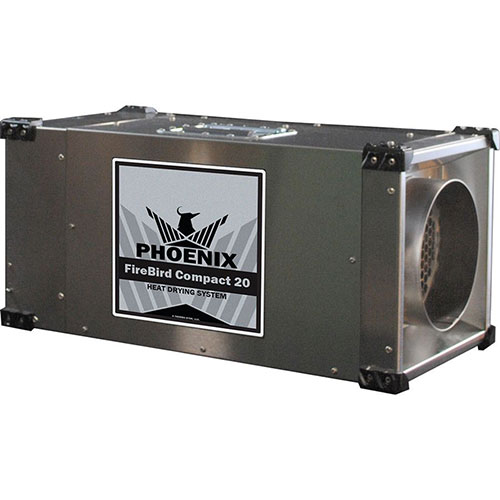 Phoenix FireBird Compact 20 Electric Heat Drying System
A smaller heat drying unit, the FireBird Compact 20 generates up to 20,000 BTUs of instant heat.  Constructed of durable stainless steel cabinetry, this unit is compact and easy to set up anywhere on the job site.
Safety tips for Firebird Compact 20 Heater
Always unplug unit when not in use.
DO NOT OPERATE with damaged cord, plug, or after unit malfunctions, has been dropped or damaged in any manner. Return to authorized service facility for examination or repair.
Unit Intended for INDOOR USE ONLY; DO NOT USE OUTDOORS.