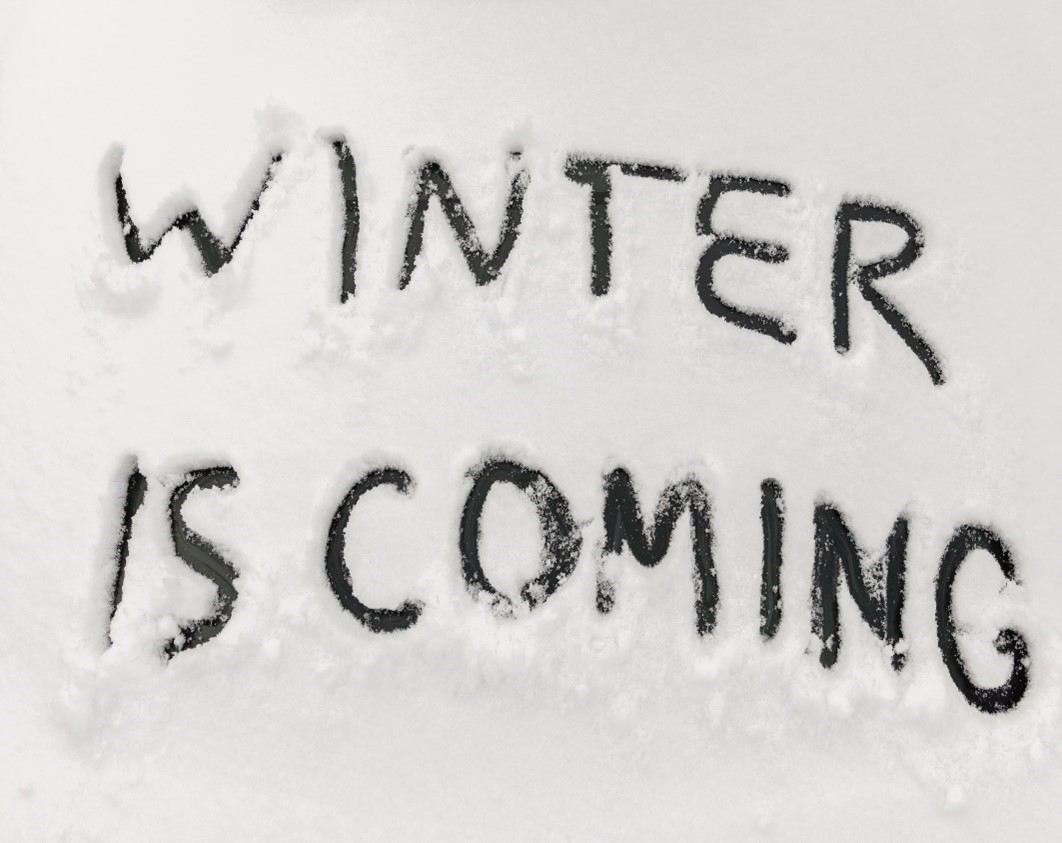 By Beth Hinton
Winter, Snow and Ice, and potential damage to your restoration equipment should be on the agenda if you live in the northern regions of the US. Below are several tips and suggestions to properly prepare your restoration and cleaning equipment for this coming onslaught of brutally cold and nasty winter weather.
Dehumidifiers (LGR's)
This might seem obvious but it's a little challenging for some people. A routine step that must be taken is to purge the water out of your dehu's  – especially during the winter months. Otherwise, you can expect the lines and pump to freeze and break. You should even consider changing the filters and inspecting all aspects of the machine. Periodic testing of the unit and checking to see if it is working correctly can save you big (and embarrassing) headaches on the job. Desiccants require a different kind of service.
Air Movers
When the unit is first turned on, check for excessive vibration or noise. Also, check cords, switches, guards, and the housing to make sure all is intact and good condition. If a cord is cut, (even a small nick) the potential for a shock or worse is very possible. If your unit is running abnormally, troubleshoot to find the cause and make any necessary adjustments or repairs. Don't let the unit run when problems persist.
Air Scrubbers and Negative Air units
Simple maintenance tips to keep your commercial air scrubber running in top condition:
Examine electrical components
Change filters regularly
Check fan blades and safety guards
Observe operating conditions
Xtreme Xtractor and other water-removal tools
Be sure to plug this machine into a properly grounded receptacle to protect against shock. Don't use any type of outlet adapters and always use this machine in an upright position. Other water-removal tools like the "water claw" and similar tools like the spot lifter must be free of any remaining water during the cold months. The chance of freezing and cracking are very high.
Extraction Trucks and Portable Extraction
It should go without having to say it here but keeping you extraction van inside during cold weather can prevent damage from freezing. Even consider not taking the van out into very cold weather because freezing can occur in just a couple hours! Portable flood extraction units are also vulnerable too. The water inside will freeze and wreak havoc on the components.
Other Equipment
Like tile and grout tools, wet/dry vacuums, even concrete grinders and polishers use water. Make sure there is no water left in those machines during the brutal cold. Scratch wands and drag wands also are susceptible to damage from freezing since they can also retain water. Ride-on or walk-behind floor cleaning equipment should always be stored in a warm and dry place.
When you need service on bigger equipment, such as trailer-mounted desiccants or diesel generators, First Choice Equipment can travel to your office or jobsite to make repairs and general service.
Beth from First Choice Drying Equipment is ready to take your call in person! You can schedule a call by filling out the form on the contact page, or you can call us anytime at the number listed below.
Follow First Choice Drying Equipment on LinkedIn to learn more
about the equipment repairs and equipment we offer.
Email Beth at beth.firstchoice@gmail.com or call her at (719) 240-4930.